How it all started

I started volunteering as a photographer at my kids's school during a yearly fundraiser event. I would set up a studio and do glam shots for all the performers. I loved their freedom to pose and how they could be ridiculously confident in front of the camera. It was just fun and easy to shoot with them.
Some photos of LipSync at our local school.
In the fall of 2019, I got a Studio and starting working with kids in a fun and creative way. I don't follow rules or a formula, I create based on what I see. I plan my light and set up based on the colour or texture of a fabric or the personality of my subject. That's why all my creative shoots are different.
Ashton was the very first client that came to my Studio in 2019. See his photos below.
What people see vs. what I see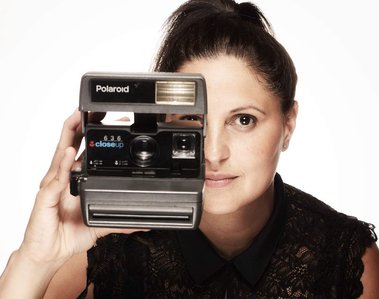 Gloria's work reflects her academic background in Media and Communication (UANL, Monterrey, Mx), Graphic Design (Universidad Regiomontana, Monterrey, 2000), BFA Major in Photography (Concordia University, Montreal, 2008) and Interdisciplinary Arts (OCAD Universtity, Toronto). Gloria has attended several workshops at Gallery 44 in Toronto as well as a Magnum Workshop with Mark Power in 2012. Most recently she has participated in Fashion Events like Caniff XTIFF an Ode to Fashion in Film (2023), Toronto Fashion Art (May 2022 as Lead Runway Photographer, 2021 Runway Photographer), Startup Fashion Week (Toronto 2020), Toronto Kids Fashion Week (2020,2019) and as a photographer for the brands Lulu et Gigi and Eni Buiron Femme during New York Fashion Week 2021 and 2022.


"I was very impressed with the images taken of my son! They were very professional. Gloria was great. Highly recommend"
—
ME PLUS THREE, Google Reviews


"I had photoshoot with Gloria and she is just hands down AMAZING ! She is so professional and know what she is doing 120%. I highly recommend to have her service if you are model and looking for expand your portfolio. I get a lot of positive response of her photos of me."
—
Izumi Ishikawa, Google Reviews


"After many years of working with Gloria I've always had a great experience, she's a great photographer and artist, super fun to work with."
—
Lucy S, Yelp .ca
Subscribe to Our Newsletter Sign up with your email address to receive news, updates and special offers.